ECommerce Solutions To Benefit Your Business
As time goes on, more and more people turn to online stores and eCommerce websites to take care of their shopping needs. These eCommerce sites offer several benefits to consumers, such as at-home convenience, enormous selections, and the ability to research an item before purchasing it. The best eCommerce stores are those that make the most of these advantages. The following eCommerce solutions will help you turn any online store into a success.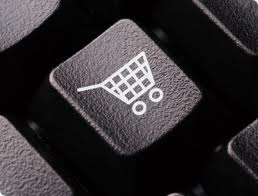 APPEALING TO THE CONSUMER'S EYE
Selling your product on a website is immensely different from selling your item in a store. Your customers cannot pick up and study an object like they can when shopping in person on your eCommerce website. You must make your customers feel that they can obtain a very informative impression of your product with the aid of your online description.
Do not be afraid to post as many photos of your product as possible. If an item's manufacturer did not provide you with an adequate number of pictures of the product, feel free to take some for yourself—Snap photos from all angles and distances. Show the item with and without packaging, and make sure to highlight any of the product's special features with your photos.
However, you should also ensure that the visual outlay of a product's page is not aesthetically overwhelming. When shopping online, customers oftentimes will view hundreds of different items in the same sitting. They must process enormous amounts of information at once, and they are not interested in sifting through loads of detailed content. Simplicity is key. Set up your product description in a basic, easily read manner. Do not post your pictures of the product all over the page; one or two is usually sufficient to catch the consumer's attention. Post your more detailed photos in scrolling boxes, allowing the shopper to sift through them at his or her own discretion.
Many small businesses use the clichéd eCommerce solutions of bright colors and flashy technical effects to attract their eCommerce store's attention. However, this tends to annoy customers rather than entice them to visit your site. Let your product attract the customers; there is no need for ludicrous advertising gimmicks. Your business will achieve a more reliable, more sophisticated reputation by using subtle and mature advertising methods. For instance, you could post simple and professional ads on a pertinent website. SEO optimization methods are also quite effective in drawing customers to your eCommerce store.
DESCRIBING YOUR PRODUCT
Your customers rely on you to give them an accurate description of a certain product. Therefore, you must be honest and detailed in your items' descriptions. Your customers will be greatly dissatisfied with your eCommerce service if they feel your product description differs significantly from the item they receive.
Be clear and concise in your product descriptions. Begin by stating your product's key points in relatively large font, and follow this up with a more in-depth description. Be sure to state any important statistical information, such as the product's dimensions and necessary equipment that must be purchased separately or the quantity of the item included in the purchase price.
Many companies benefit greatly from including a customer review forum in their product descriptions. This is only effective when your customer pool is large enough that a significant number of shoppers feel compelled to post comments. However, positive reviews often play a huge factor in a customer's decision to buy an item.
DEALS AND PROMOTIONS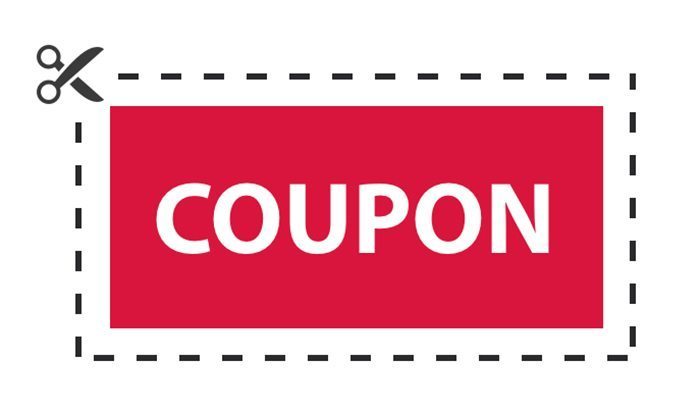 One of the largest factors that dissuade customers from shopping online is shipping costs. Especially when the customer only wants to purchase a single item, the cost of shipping can increase an order's price by up to fifty percent. Customers see this as a trick of the eCommerce site to pillage extra money out of their pockets. In reality, shipping is quite expensive for the seller, and most online retailers charge no more than necessary to send their products.
You must do your best to minimize shipping costs and boost your reputation in the customer's eyes. An excellent way to do this is to advertise discounted shipping on large orders. It costs your company considerably less money to ship one large order as opposed to multiple small ones. This strategy also encourages your customers to purchase higher quantities of items from you.
Another promotion that is typically very effective is the advertisement of coupon codes. Your customers have thousands of different online retailers available at their fingertips; you need to give them a reason to choose your website over all the others. You can combine your coupon codes with other advertisements to maximize their effectiveness. For instance, you could offer an e-mail newsletter that regularly sends combined coupon codes and advertisements for your online store.
LAYOUT OF YOUR E-COMMERCE SITE
Companies make enormous amounts of money on impulse purchases. For instance, a customer who goes to the grocery store to buy a gallon of milk can easily go home with fifty dollars' worth of cereal, eggs, produce, and meats after encountering the store's enticing product displays and discounted sales. It would be best if you tried to imitate this effect in your online store's layout. On an item's description page, provide links to other related products that the customer might be interested in. Shoppers might become intrigued by the linked product and choose to purchase it out of curiosity rather than need.
Your store should also be laid out to facilitate easy shopping. Customers appreciate eCommerce sites that accommodate the needs of the shopper. By being considerate of your customers' needs, you will gain a loyal following to utilize your services time and time again.